I think Tupac and Dre were on to something when they wrote "California Love." As one of the biggest states in the country in one of the best hop-growing regions in the world, it's no surprise that California is home to some of the best breweries; namely, Sierra Nevada Brewing Company. Sierra Nevada is based out of Chico in the northern part of the state and is well known for its hoppy brews produced year-round. Mike already
tested and wrote about
their seasonal winter release, the Celebration Ale, but I'm happy to be writing about a specialty brew that created a brewing trend throughout the US.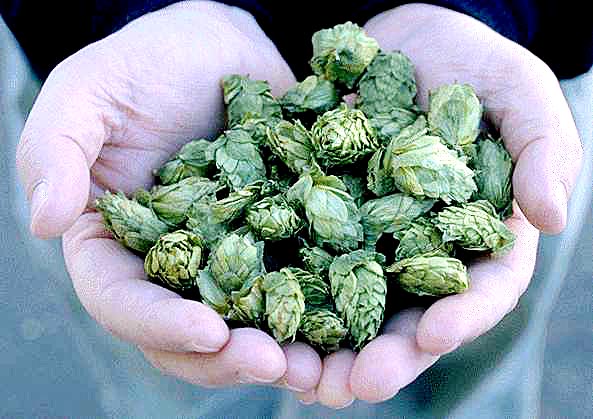 Image courtesy of grapesandgrainsnyc.com
Every fall in the Northern Hemisphere, hop farmers are harvesting their crops for various brewers to use in whatever way they see fit. Sierra Nevada Brewing Company, in a hop-crazed frenzy, made a decision some time ago that fresh, wet hops are essential in creating a great beer. Much like some restaurants get the freshest foods and ingredients delivered on a daily basis, Sierra Nevada buys the freshest hops out of Washington state within 24 hours of being picked. These hops, full of the oils and resins that provide their unique flavors and aromas, are immediately tossed into the brewing process to create a unique beer aptly named the
Northern Hemisphere Harvest ale
. With Sierra Nevada's dedication to freshness comes an excellent brew.
Pouring this beer into my glass, I was astounded by the appearance of this beer. With a gigantic, white head, lacing that just won't quit, and a spectacular orange and copper haziness, this beer looked unlike any I've had before. I can't think of a better way to describe the head than to compare it to that of an ice cream soda; It's just think, frothy, and won't settle at all. At the last sip, I still had a complete white covering on top of the body and my empty glass has lacing all over it.
My camera doesn't do this
beer justice, but just look at that head!
Much like most other IPA-style beers, the aroma had a characteristic spiciness to it. With some citrus and floral tones and the faintest hint of caramel, this beer seemed pretty average. Once I tasted it, the story was totally different. In contrast to it's dark color, the taste was actually pretty light. There was an immediate bitterness from the hops with a faint spiciness and a definite floral aroma. Also apparent was a subdued lemon-orange taste and the lightest caramel taste. There was essentially no aftertaste, unlike most IPA-style beers.
Drinking with a thickness not usually seen outside of darker and heavier beers, Sierra Nevada's Northern Hemisphere Ale is not your regular Fall or Winter beer. I could easily see myself kicking back on a hot summer night drinking this brew with some friends. In trying to stay as fresh as possible, Sierra Nevada created a brew that confuses and excites the senses. I highly recommend you try this beer, no matter what time of year it is.